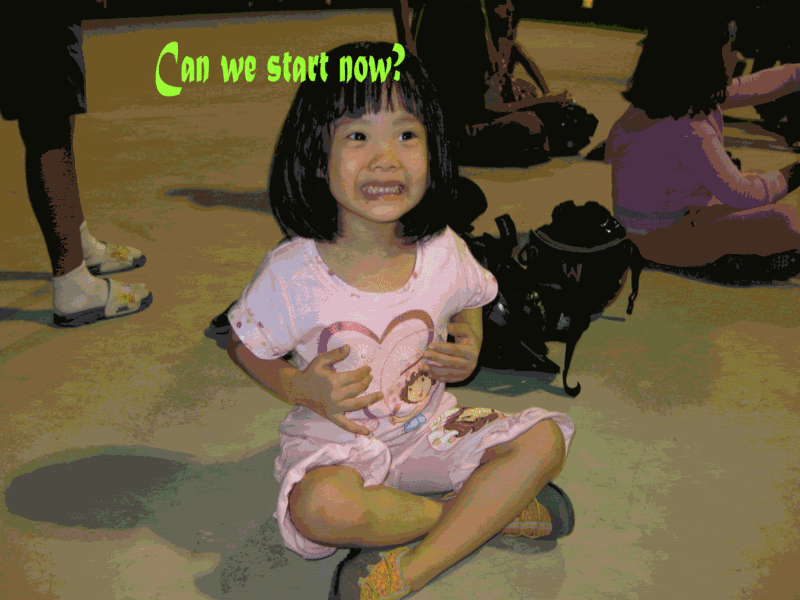 Mummy signed me up for skating class. She joined in the class as well. This skating class promotes family bonding. Every parent joining in with their kid only have to pay 1/2 the fees. Moreover, it's a guarantee that after completing all levels, one will be able to skate confidently on his own.
We were ready to skate and fall, hahaha. It was fun with the requirement of lotsa strength, courage and confidence.


Mummy joined in the kiddy group together with me. If I did not hear wrongly, most or all their instructors were "Early Childhood" trained to handle the kids and improve on their social skills.
Indeed instructor Yan Zi (dun be mistaken, not Sun Yan Zi, is a 'He' not 'Her') has done a very good job in boosting my confidence. In juz one lesson, everyone in the class, including my slow-coach mummy has acquired the skill to stand up with their skates on and learn the proper technique to fall.

a short clip of me skating....(",)
Oh ya forgotten to mention, mummy got a bad fall on her bum as a result to rescue me. I wonder if her butt will be swollen bo. :p