It was juz 1 month+ ago that we visited the museum and early this morning we went to the museum again. However, this time round was Singapore Art Museum. We weren't arty farty of course!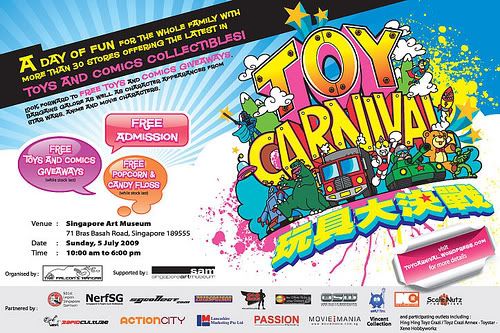 We went there bcos papa wanna go to the Toy Carnival. A rather big event for toy lover
ya
!
Didi
and I are toy lovers too!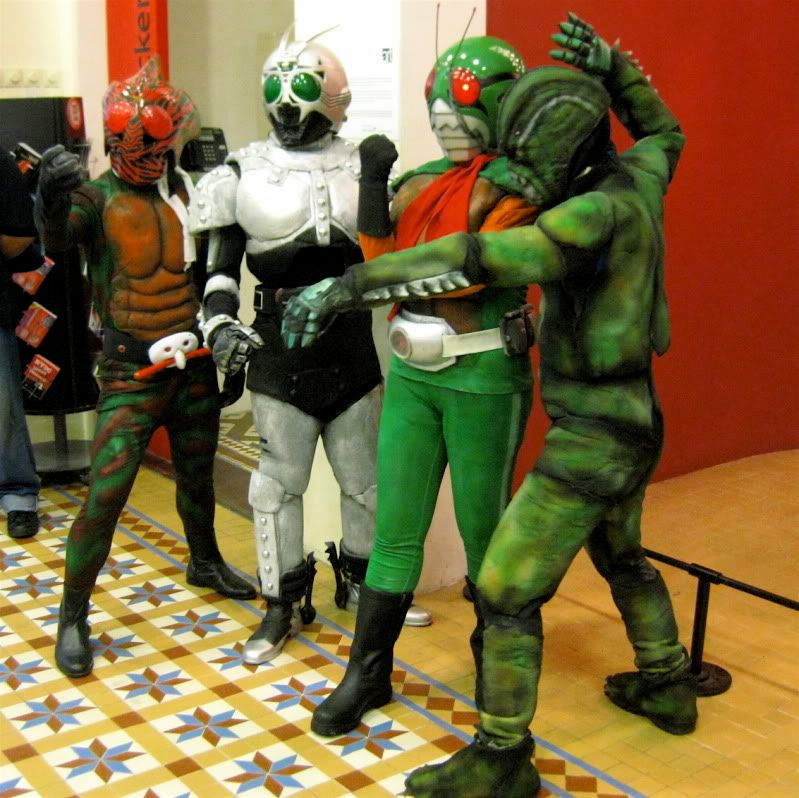 We were greeted by some of the cosplayers the moment we stepped in. Many people were crowding around the mask riders and the storm troopers waiting to take peektures with 'em.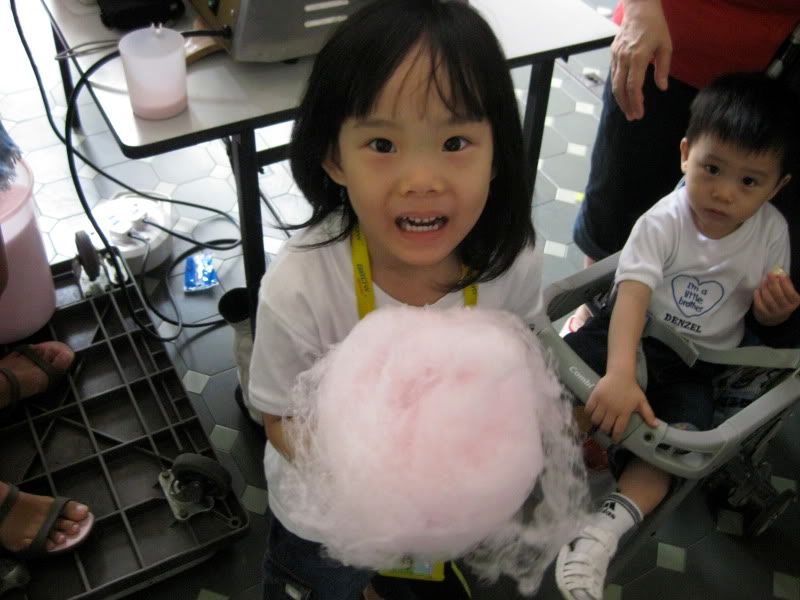 The 1st thing we did was to queue for free popcorn and cotton candy.
Didi
dun really like the cotton candy so papa gotto eat.
After which, we looked around inside the museum. There were some toys on exhibition and stalls selling their toys too. Some of the stalls were at Level 2.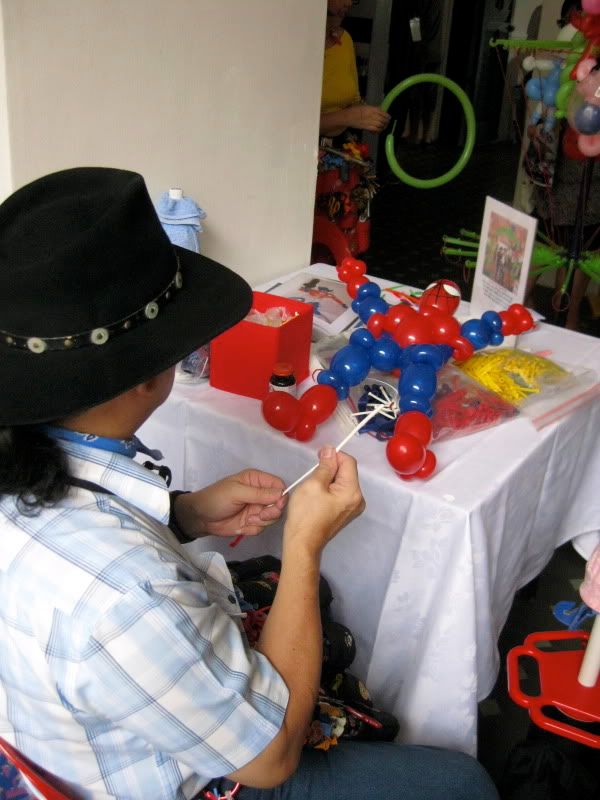 Mummy saw the balloon sculpting booth and decided to order one for
didi
. She was fascinated by this spiderman actually but guess which design she has ordered????
It's
didi
's fave - Lightning McQueen from the Cars cartoon.
We went to Level 2 to look around after collecting the balloon. This was where papa started spending his money le. There were many robots on sale. How can papa resist the temptations?
He got himself 3 big boxes of toys.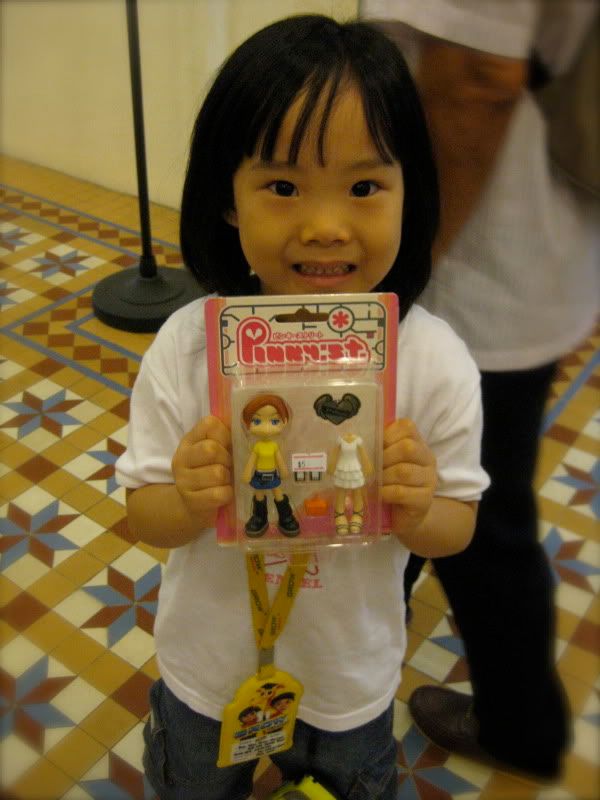 We saw Uncle Calvin at the Falcon Hangar's booth and he gave me this toy.